PRODUCTS DETAIL
Just for you

Belt vacuum dryer working principle
Belt Vacuum Dryer is a method of continuously distributing liquid raw materials on a conveyor belt under vacuum conditions. The materials are dried with the conveyor belt on the heating plate, and then cooled, embrittled and pulverized. A low temperature drying method. During the whole drying process, the extract is in a vacuum, closed environment, and the drying process is mild (operating temperature 30-135° C), which can maintain its physical properties to the maximum extent and obtain a high quality final product.
Since the material is gradually dried under a vacuum for a period of time, the particles obtained by drying have a certain degree of crystallization effect, and at the same time, there are micropores inside from the microscopic structure. After directly pulverizing to the required particle size, the flowability of the particles is very good, and it can be directly tableted or filled with mash, and the particles have good fast solubility.
In addition, a series of parameters can be adjusted online to meet the process requirements of different products, such as the belt speed of the vacuum (solid) belt drying track, the thickness of the layer, the drying temperature, the vacuum degree and etc. The dry product can retain its color, aroma and taste to the utmost extent, and obtain a high quality final product.
Vacuum belt drying technology has a wide range of applications and can be applied to most extracts and solid. Especially for materials with high viscosity, easy to build, thermoplastic and heat sensitive, vacuum belt drying can overcome the shortcomings of too dry and too dense spray drying powder. In addition, a series of parameters such as drying time of vacuum belt drying, feed rate, material thickness, drying temperature and environmental vacuum can be adjusted to suit the process requirements of different products, for heat sensitivity, high concentration, high sugar content, Materials such as high viscosity are also fully tested. At this point, belt vacuum dryers are far superior to spray dryers.
BVD Series vacuum belt drying unit overview
BVD series vacuum belt drying unit is a modern pharmaceutical equipment that Wenzhou Jinbang Light Industry Machinery Co., Ltd. has successfully developed in recent years.
The only equipment manufacturer in China that has obtained 2 invention patents in the field of vacuum belt dryers.
China's first manufacturer to independently develop vacuum belt dryer equipment that meets FDA standards.
It has been put into large-scale production in the first line of many well-known pharmaceutical, food and biological enterprises in China. The operation quality of equipment is stable, and the effect of energy saving and emission reduction is obvious.
The BVD series vacuum belt dryer was evaluated by the expert group organized by the Science and Technology Department of Zhejiang Province, and passed the design and manufacture of the scientific and technological achievements of Zhejiang Province in 2008 (identification certificate number: Zhejiang Technical Association Identification [2008] No. 186). Technology is at the international advanced level.
BVD series vacuum belt dryers have been included in the" Eleventh Five-Year National Science and Technology Support Program, Zhejiang Science and Technology Department Major Science and Technology Public Relations Project and Zhejiang Province" Major Science and Technology Special (Priority Theme) Social Development Project. There are 4 papers and 6 patent applications accepted, including 4 invention patents, 2 special authorizations, and 10 practical patents. They won the third prize of Zhejiang Science and Technology Progress Award and the first set of products in Zhejiang Province.
Vacuum belt dryer principle
1. Using digital integrated manufacturing technology, automatic detection and control during dynamic vacuum drying is realized.
2. Adopting digital axial automatic rectification technology to overcome the problem of deviation of the belt during vacuum drying. The belt conveyor system has an automatic online correction function to ensure continuous operation of the equipment for a long time.
3. Adopting new superheated water heating technology, it can be adjusted freely online in the temperature range of (30-135℃ ). Due to the liquid closed-loop heating method, no discharge and no loss, the heating temperature stability and equipment Energy consumption and utilization are superior to traditional steam heating technology.
4. The vacuum degree adopts fully automatic on-line adjustment and control technology, which can optimize the combination of main process parameters such as drying temperature, vacuum degree, feed rate and drying time, so that the working utilization rate of the equipment can reach the most ideal economic benefit.
5. CIP automatic online cleaning system, diversified cleaning methods, can carry out all-round cleaning without any dead angle, the cleaning effect is thorough and fast, in line with GMP requirements.
6. The batching system, the feeding and discharging system can carry out a variety of optimized design, configuration and combination according to different material characteristics, which have met the user's process requirements.
7. Based on the principle of humanized design: the main body adopts thermal insulation measures to keep the working temperature of the equipment and the operating environment temperature within a suitable range. The inside and outside of the equipment are designed with corresponding detection channels to facilitate daily maintenance and maintenance.
Vacuum Belt Dryer For Liquid and Paste
Technical parameter(extracts)
Model
Layer
Evaporation area
m²
Water evaporation kg/h
Heating temperature range
°C
Vacuum range
pa
Diameter mm
Length mm
Height mm
Feed moisture content
%
Dry powder moisture content
%
Number of discharges
BVD207
2
7
5.6-7.7
30-145
1000-5000
1200
7500
2000
20-80
0.5-5
20-120
BVD210
2
10
8-11
1200
9000
2000
BVD320
3
20
16-22
30-145
1000-5000
1600
9000
2500
20-80
0.5-5
20-120
BVD330
3
30
24-33
1600
12000
2500
BVD430
4
30
24-33
30-145
1000-5000
1900
9000
3400
20-80
0.5-5
20-120
BVD435
4
35
28-38
1900
10500
3400
BVD440
4
40
32-44
1900
12000
3400
BVD450
4
50
40-55
1900
13500
3400
BVD455
4
55
44-60
1900
15000
3400
BVD460
4
60
48-66
1900
16500
3400
BVD550
5
50
40-55
30-145
1000-5000
2200
10500
3700
20-80
0.5-5
20-120
BVD560
5
60
48-66
2200
12000
3700
BVD565
5
65
52-71
2200
13500
3700
BVD575
5
75
60-82
2200
15000
3700
BVD585
5
85
68-93
2200
16500
3700
BVD650
6
50
40-55
30-145
1000-5000
2200
9000
3700
20-80
0.5-5
20-120
BVD660
6
60
48-66
2200
10500
3700
BVD670
6
70
56-77
2200
12000
3700
BVD685
6
85
68-93
2200
13500
3700
BVD695
6
95
76-100
2200
15000
3700
BVD6105
6
105
84-115
2200
16500
3700
BVD6115
6
115
92-126
2200
18000
3700
BVD7110
7
110
88-121
30-145
1000-5000
2500
15000
4000
20-80
0.5-5
20-120
BVD7125
7
125
100-137
2500
16500
4000
BVD7140
7
140
112-154
2500
18000
4000
BVD8135
8
137
109-150
30-145
1000-5000
2800
15000
4500
20-80
0.5-5
20-120
BVD8150
8
153
122-168
2800
16500
4500
BVD8170
8
170
136-187
2800
18000
4500
BVD9170
9
172
137-190
30-145
1000-5000
3000
16500
4900
20-80
0.5-5
20-120
BVD9190
9
191
152-210
3000
18000
4900
BVD10190
10
191
152-210
30-145
1000-5000
3000
16500
4900
20-80
0.5-5
20-120
BVD10210
10
211
168-231
3000
18000
4900
Vacuum Belt Dryer for powder and particle
Technical parameters(solid)
Model
Exch Heat area
Drying temperature
Feed moisture content
Dry material moisture content
Heating medium
Water
JBG3-15
15 m²
20-135° C
(Adjustable)
10-80%
(Mobility)
0.3-5%
(Adjustable)
Superheated water
8-12Kg/h
JBG5-35
35 m²
18-25Kg/h
JBG5-50
50 m²
25-35Kg/h
JBG5-70
70 m²
35-45Kg/h
JBG5-80
80 m²
40-60Kg/h
JBG7-120
120 m²
70-90Kg/h
JBG9-160
160 m²
90-120Kg/h
JBG11-220
220 m²
120-150Kg/h
Note: The above evaporation is calculated according to the evaporation water. If the organic solvent is evaporated, the evaporation capacity will be greatly improved. The height of the equipment depends on the installation method. The above equipment is highly available for reference!
Product advantages
● Continuous feeding and continuous discharging under vacuum condition.
● Achieve drying, pulverizing and granulating processes under vacuum.
● Process automation, continuous and pipeline in the drying process.
● Organic solvents can be recycled, no emissions, no pollution.
● System operating costs are 1/3 of vacuum oven and spray drying.
● Shredded mesh 20-120 mesh (adjustable).
● Low temperature and fast drying process will greatly improve product quality.
● According to the characteristics of the material, the corresponding equipment can be carried out online for the drying process parameters.
● Continuous discharge in 30-60 minutes, product recovery rate of more than 99%.
● It can solve the continuous drying of heat sensitive, high sugar and high viscosity materials.
● Complete the granulation process under vacuum to avoid secondary moisture absorption, waste, and pollution.
● The material has excellent instant solubility after drying, which is unmatched by other traditional drying.
● Low labor costs, up to 2 operators.
● It will not pollute the environment due to dust and odor.
● The entire system is automatically controlled by PLC.
● Implement online CIP automatic cleaning.
● The entire system and process meet GMP requirements.
Vacuum belt dryer layout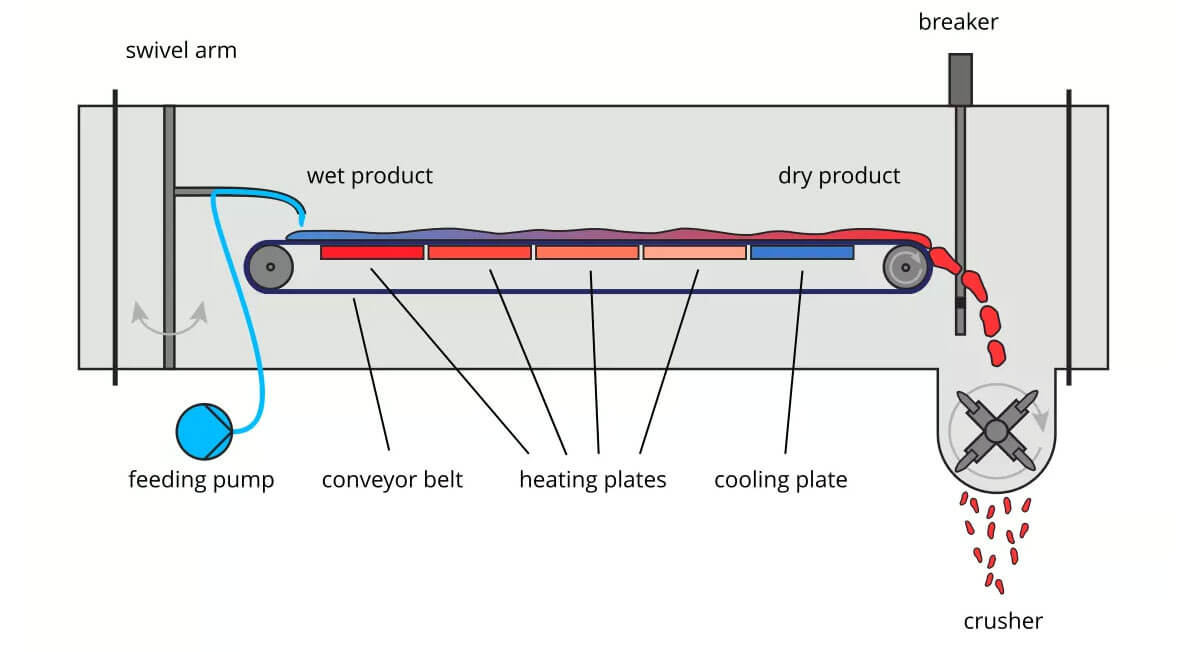 Belt vacuum dryer working principle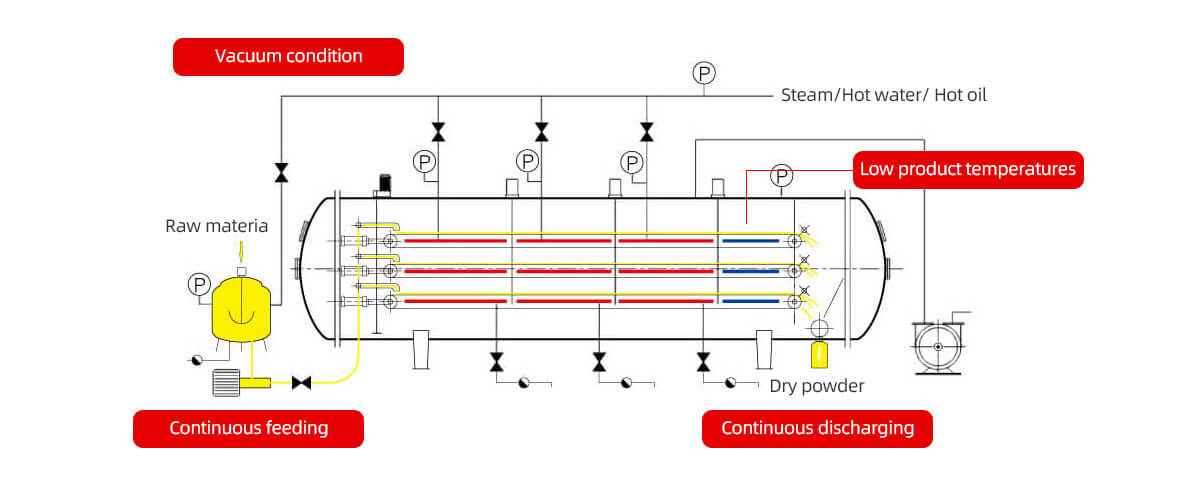 VBD Range of Application
JNBAN Vacuum belt dryer finds its application in a wide range of industries – especially for products that are difficult to dry and process using the traditional dryer techniques. These include, but are not limited to: conventional and western pharmaceutical products, biological products, food, health foods, chemicals, and food additives, etc. We've highlighted each of these below.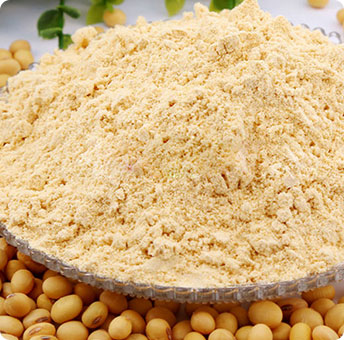 Food Products
VBDs are used to produce food products such as malt extract, tea powder, corn paste, instant beverage, and cocoa powder. The fineness of the powder and the granules' size for food products such as coffee can be controlled using specific crusher equipment. Other food products include: Rice protein powder, hops extract, wheat essence, vegetable juice concentrate, meat extracts,chocolate products, instant soup, etc.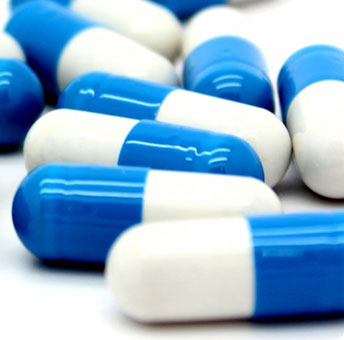 Pharmaceutical products
Pharma products such as Chinese medicine extracts, embryos, plant extracts, and PVPK products are primarily produced using Vacuum Belt Dryers. Other pharma products processed using VBDs are vitamins, fermentation broth, antibiotics, and active medicinal substances, etc.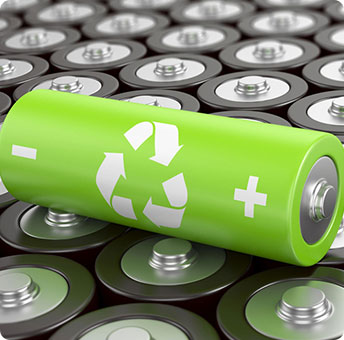 Chemical Products
VBDs are also used to produce chemical products such as the lithium battery used in a wide range of electric vehicles and emamectin benzoate (an insecticide used in pest control).
Product configuration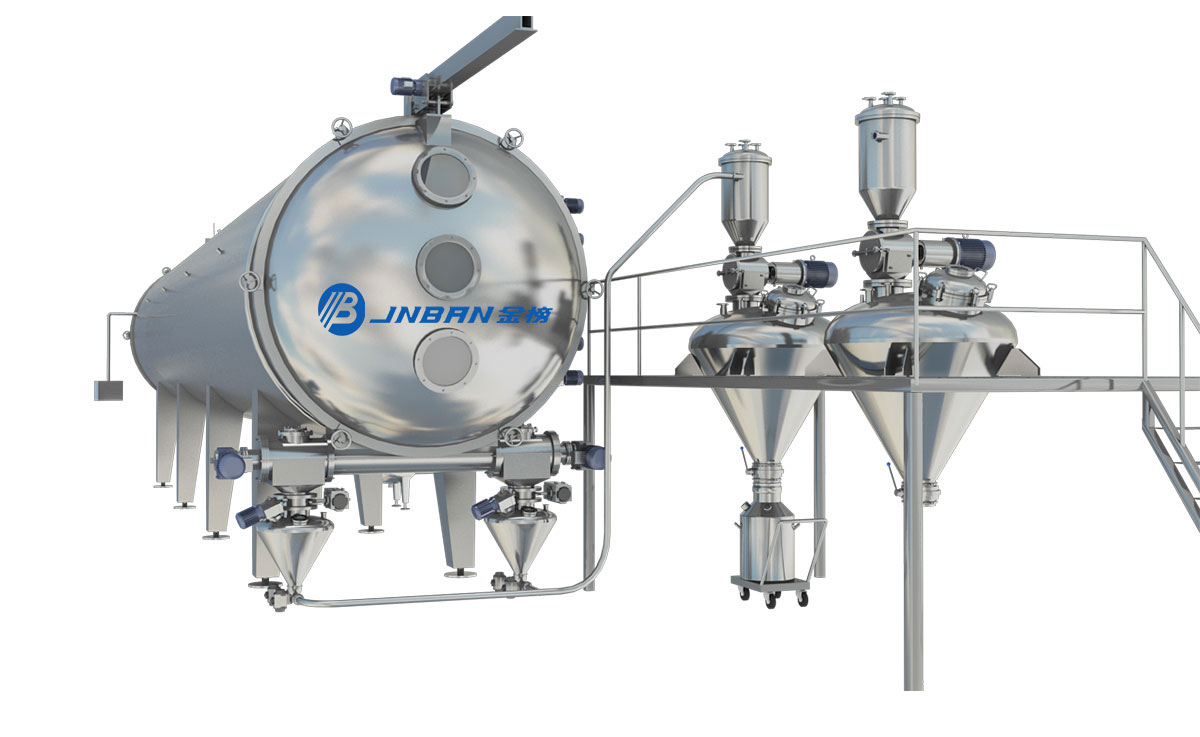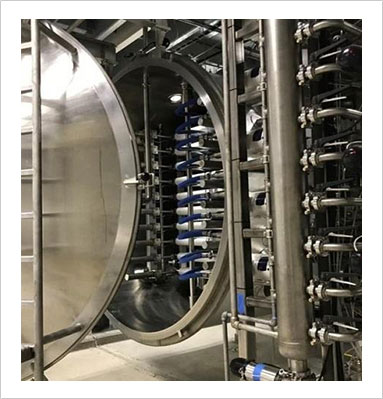 JNBAN Feed System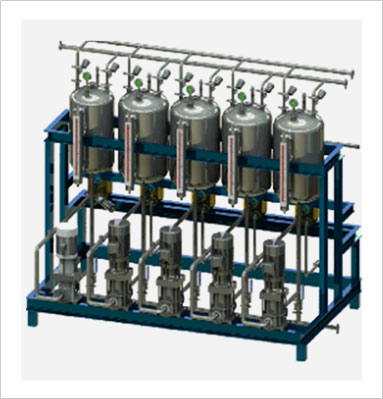 JNBAN Heating System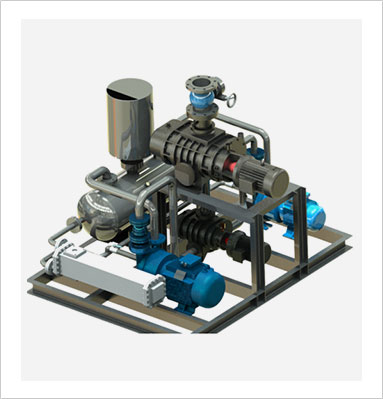 JNBAN Vacuuming System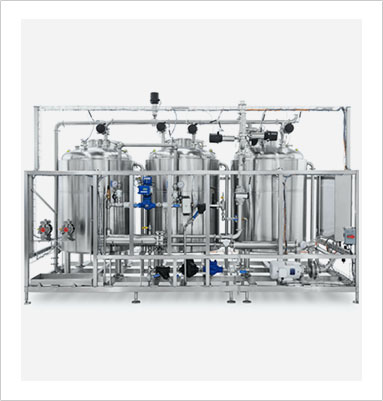 JNBAN CIP Cleaning System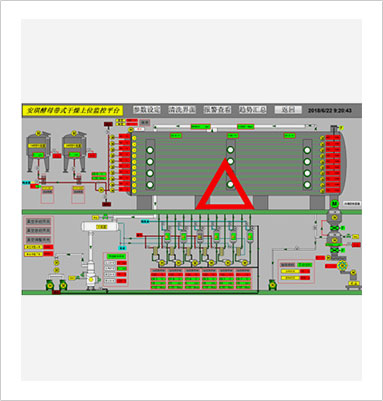 JNBAN Control System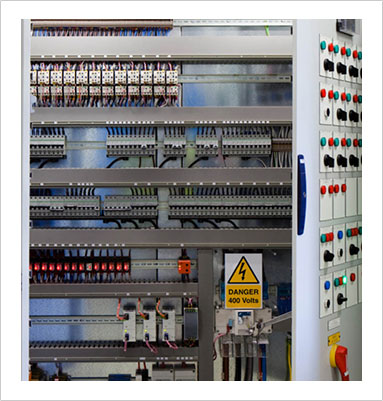 JNBAN Control Cabinet
Successful Project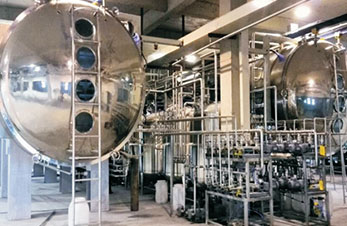 Project in USA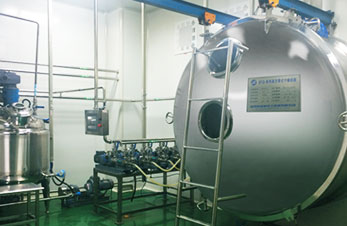 Project in Japan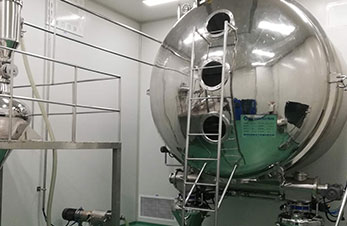 Project in Netherlands
Cooperation with the customer
Company Profile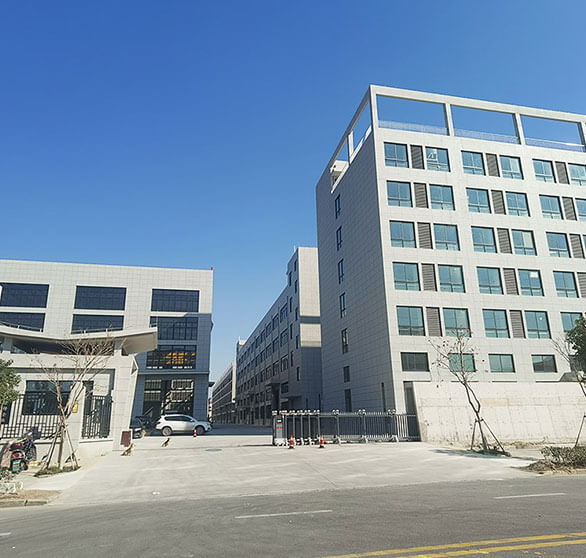 JNBAN vacuum belt dryers have been included in the" Eleventh Five-Year National Science and Technology Support Program, Zhejiang Science and Technology Department Major Science and Technology Public Relations Project and Zhejiang Province" Major Science and Technology Special (Priority Theme) Social Development Project. There are 4 papers and 6 patent applications accepted, including 4 invention patents, 2 special authorizations, and 10 practical patents. They won the third prize of Zhejiang Science and Technology Progress Award and the first set of products in Zhejiang Province.……
Pre-sale and after-sale service commitment
Technical service plan within warranty period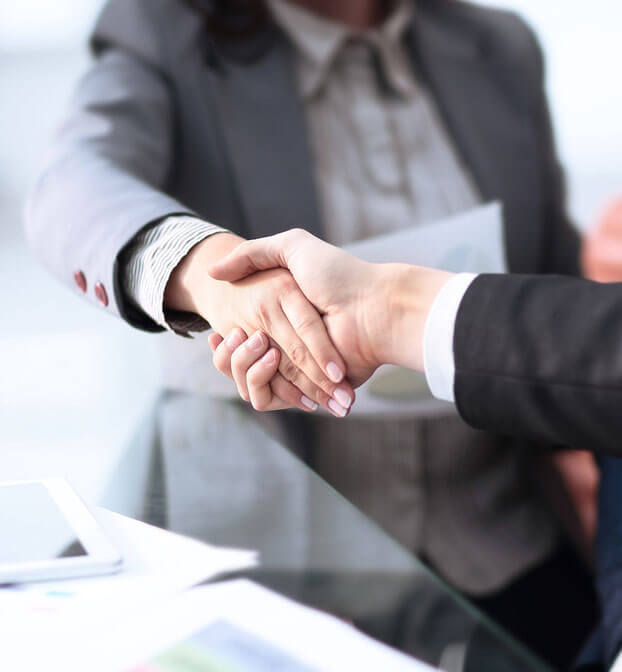 Wenzhou Jinbang Light Industry Machinery Co., Ltd. is a high-tech enterprise integrating R & D, manufacturing and sales. Professional in the production and sales of pharmaceutical, bioengineering machinery and equipment professional enterprises. The company mainly specializes in consulting, scheme design and manufacturing, budget, on-site installation and after-sale maintenance of traditional Chinese medicine extraction equipment, concentration equipment, separation and purification equipment, alcohol recovery equipment and drying equipment.……
Contact us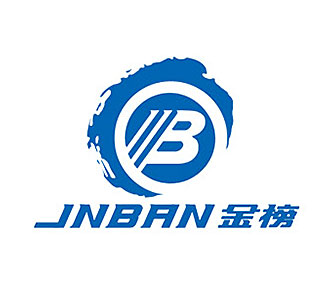 Wenzhou Jinbang Light Ind Machinery Co., Ltd

E-mail: info@jnbantech.com

P.C: 325025

Address: No. 420 Binhai 23rd Road, Binhai Park, Economic & Technological Development Zone, Wenzhou, Zhejiang, China
More products