PRODUCTS DETAIL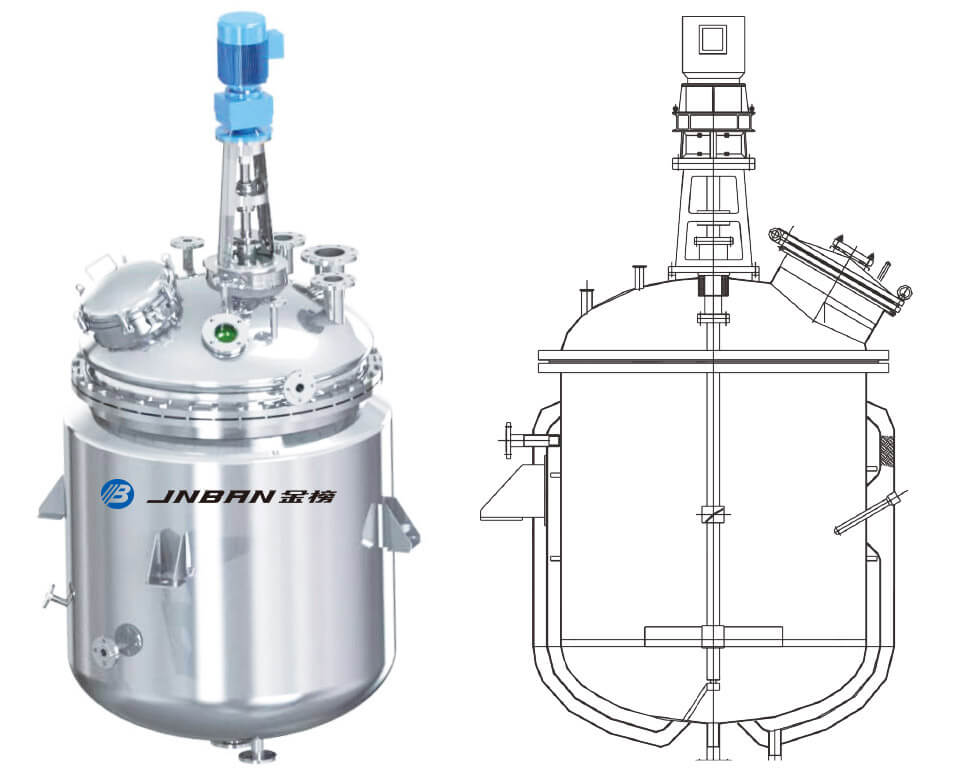 Product features and description
WJG series containers are suitable for use in pharmaceutical, bioengineering, fine chemicals, chemical synthesis and other industries. The materials are all made of SUS304 or SUS316L. The tank body is provided with a jacket, and the jacket structure is divided into three types: a standard jacket, an outer coil jacket, and a rice honeycomb honeycomb jacket. It can be heated and cooled, the inner surface is mirror polished, there is no sanitary corner, and the fully enclosed design ensures that the material is always under sterile condition. The head (taper) is spin-processed and GMP compliant. The mixing device adopts sanitary mechanical seal, the container is insulated with polyoxyester or aluminum silicate, the interface adopts IOS standard quick-fit clamp type, which is convenient and hygienic. The ferry is processed by spinning, and the outer surface is polished, sandblasted, frosted or cold. Rolling the original color matt and other forms, so that the container can display its excellent quality in any venue. The equipment is equipped with a sterile air respirator, CIP cleaning nozzle, sight glass, and French-style quick opening manhole.
Technical parameter
Specification (L)
Inner tube diameter
Φ (MM)
Jacket diameter Φ (MM)
Motor Power(KW)
Reducer model
Stirring speed (r.p.m)
30
400
500
0.6~1.1
m2
60~85
50
500
600
0.6~1.1
m3
60~85
100
550
650
1.1~1.5
m4
60~85
150
600
700
2.2
m6
60~85
200
650
750
2.2
m6
60~85
300
800
900
2.2
m6
60~85
500
900
1000
2.2
m6
60~85
800
1100
1200
4
m8
60~85
1000
1200
1300
4
m8
60~85
1500
1300
1400
4
m8
60~85
2000
1400
1500
4
m8
60~85
2500
1400
1500
7.5
BLB7.5-4-13
90
3000
1400
1500
7.5
BLB7.5-4-13
90
3500
1400
1500
7.5
BLB7.5-4-13
90
4000
1500
1600
7.5
BLB7.5-4-13
63
5000
1600
1700
7.5
BLB7.5-4-13
63
6000
1800
1800
15
BLB7.5-4-13
100
8000
2000
2100
15
BLB7.5-4-13
100
32000
3000
3200
37
BLB450-11-45
50~100
System composition and its characteristics automatic control system
Based on the advanced DCS distributed control strategy, the chromatographic workstation realizes the control and data acquisition of pumps, valves and various on-line detectors, which can easily complete multi-column series and parallel operation to ensure the stability and accuracy of the process.
Chinese medicine special online detection system
Include routine process parameters such as flow, pressure, temperature, pH (optional), conductivity (optional), and use of UV spectroscopy (optional), near-infrared spectroscopy (optional) for effective parts (or components) of traditional Chinese medicine Real-time detection of the content.
Structure of chromatography columnv
The structure of the column is well designed, reasonable height to diameter ratio, precise inlet and outlet fluid distribution device, equipped with automatic filling system and air compressed gas interface, which ensures the effect of layer column filling and filler regeneration, and provides guarantee for efficient separation.
Application of separation and purification of natural products
Development of small test processes, scale-up studies of pilot processes, preparation of phytochemical standards, and reference materials. Widely used in the separation of phenols, aldehydes, alkaloids, amino acids, steroids, terpenoids, flavonoids, terpenoids, organic acids, glycosides, sugars, nucleosides and other pure products. Such as: paclitaxel, tea polyphenols, ginkgo flavonoids, bamboo leaf flavonoids, vitamin E and so on.
Application of chromatographic separation technologyin the separation and purification of natural products
The chromatographic separation techniques used in the separation and purification of traditional Chinese medicine mainly include adsorption chromatography and ion exchange chromatography. Adsorption chromatography includes reversed phase chromatography (C18 reversed phase packing) and normal phase silica gel chromatography; ion exchange chromatography is primarily used for the separation and purification of charged compounds. At present, chromatographic separation technology plays an increasingly important role in the refining of active ingredients of traditional Chinese medicines such as flavonoids, alkaloids, glycosides, organic acids and polysaccharides.
Cooperation with the customer
Company Profile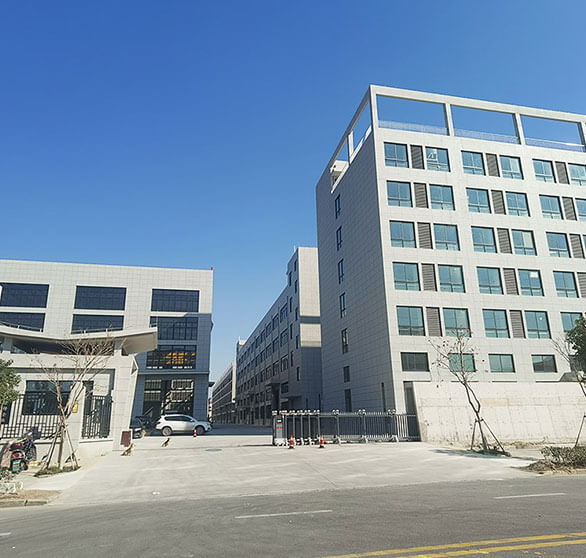 JNBAN vacuum belt dryers have been included in the" Eleventh Five-Year National Science and Technology Support Program, Zhejiang Science and Technology Department Major Science and Technology Public Relations Project and Zhejiang Province" Major Science and Technology Special (Priority Theme) Social Development Project. There are 4 papers and 6 patent applications accepted, including 4 invention patents, 2 special authorizations, and 10 practical patents. They won the third prize of Zhejiang Science and Technology Progress Award and the first set of products in Zhejiang Province.……
Pre-sale and after-sale service commitment
Technical service plan within warranty period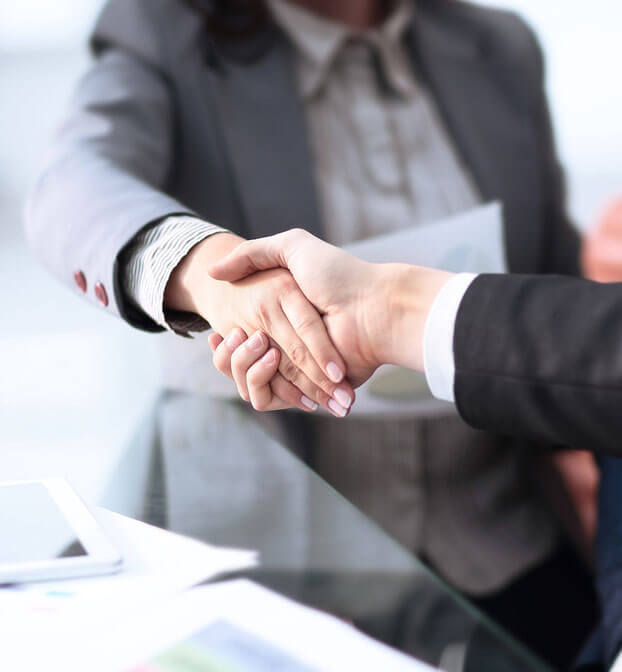 Wenzhou Jinbang Light Industry Machinery Co., Ltd. is a high-tech enterprise integrating R & D, manufacturing and sales. Professional in the production and sales of pharmaceutical, bioengineering machinery and equipment professional enterprises. The company mainly specializes in consulting, scheme design and manufacturing, budget, on-site installation and after-sale maintenance of traditional Chinese medicine extraction equipment, concentration equipment, separation and purification equipment, alcohol recovery equipment and drying equipment.……
Contact us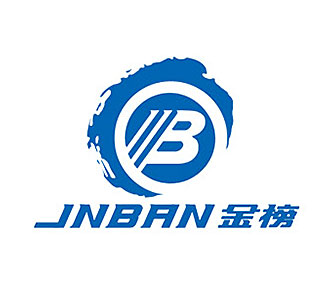 Wenzhou Jinbang Light Ind Machinery Co., Ltd

E-mail: info@jnbantech.com

P.C: 325025

Address: No. 420 Binhai 23rd Road, Binhai Park, Economic & Technological Development Zone, Wenzhou, Zhejiang, China
More products