PRODUCTS DETAIL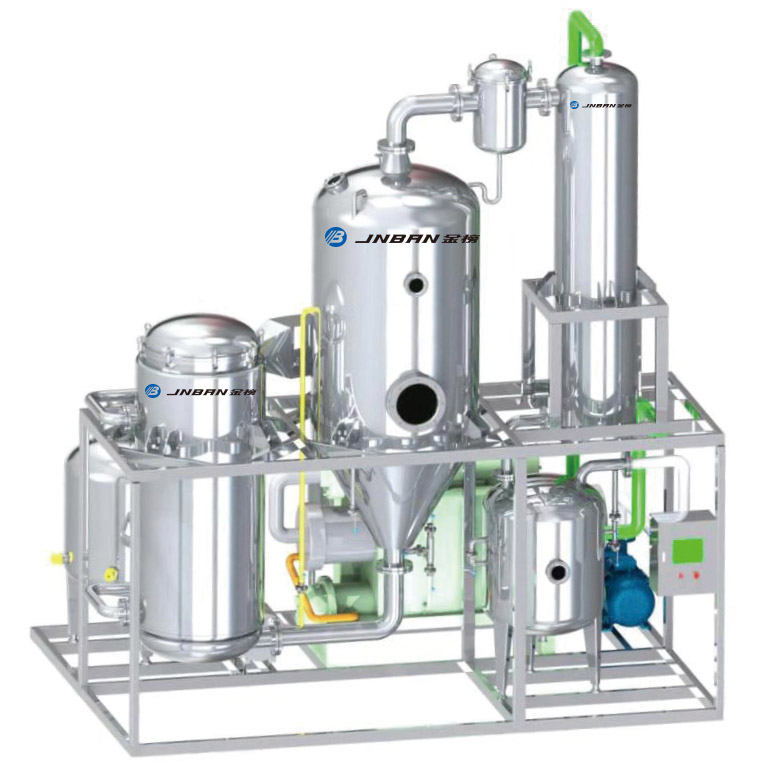 Product principle
The whole unit consists of two working systems: one is the material evaporation system, which is the material evaporation and the solvent condensation recovery system. The system operates under vacuum to achieve low temperature evaporation. The other is the heat pump system, the evaporation and condensation system of the heat transfer medium (refrigerant), which operates under positive pressure.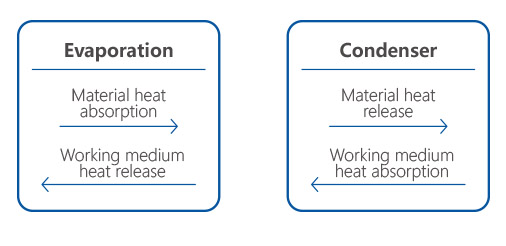 Characteristics
The electric drive heat cycle heat pump evaporation unit will meet the requirements: 1. Clean energy is used2. Thermal energy is converted and recycled between evaporation and condensation3. The heat medium and the refrigerant are the same medium, and the evaporation equipment does not require boiler steam and cooling. Water 4, the same equipment is suitable for evaporation of aqueous solution, and is suitable for evaporation of organic solvent, safe operation
Process flow diagram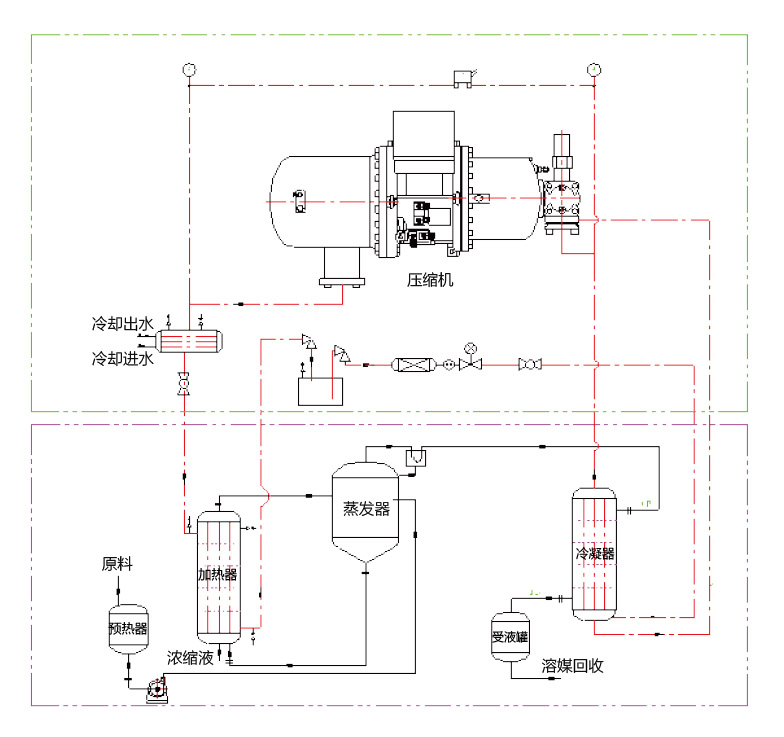 Advantage
1. Good energy saving effect and low operating cost. The energy consumption is 19% of the single-effect evaporator, which is equivalent to a seven-effect evaporator, and the operating cost is 30% of the single-effect evaporator.
2. The heat exchange medium of evaporation and condensation is the same working medium, driven by clean energy (electricity), no cooling water is required, and a small amount of boiler steam (preheating of materials), no waste gas and waste water are produced, and the environmental protection effect is obvious, reducing Carbon emissions save investment in building boilers and cooling towers.
3. Because the clean heat exchange medium is used, the heat exchange tubes of the evaporator and the condenser will not be fouled.
4. The same equipment is suitable for evaporation and concentration of aqueous solution, and is suitable for evaporation and concentration of organic solvent, and the solvent recovery rate is high (>95%).
5. The organic solvent liquid does not come into contact with the compressor during the evaporation process, eliminating the safety hazard of the organic solvent.
6. The ODP value and GWP value of the selected refrigerant are in compliance with national regulations.
7. Compared with the MVR steam compressor, the heat pump compressor of this unit has a large temperature difference (20°C), and the operation is stable and the noise is small.
8. The degree of automation of the unit is high, the automatic control is running, and the labor intensity of the workers is low.
Cooperation with the customer
Company Profile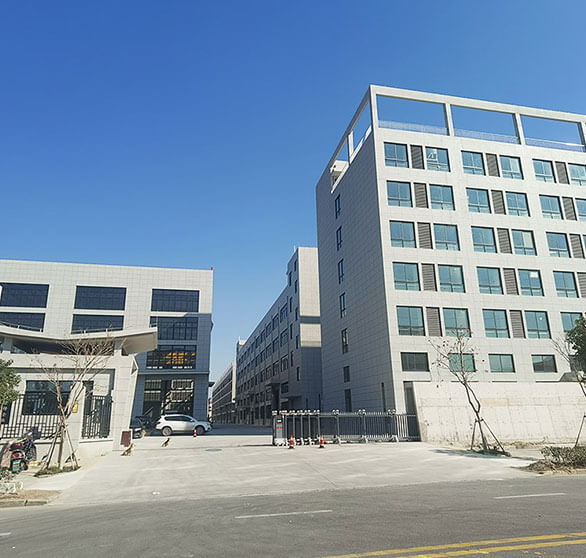 JNBAN vacuum belt dryers have been included in the" Eleventh Five-Year National Science and Technology Support Program, Zhejiang Science and Technology Department Major Science and Technology Public Relations Project and Zhejiang Province" Major Science and Technology Special (Priority Theme) Social Development Project. There are 4 papers and 6 patent applications accepted, including 4 invention patents, 2 special authorizations, and 10 practical patents. They won the third prize of Zhejiang Science and Technology Progress Award and the first set of products in Zhejiang Province.……
Pre-sale and after-sale service commitment
Technical service plan within warranty period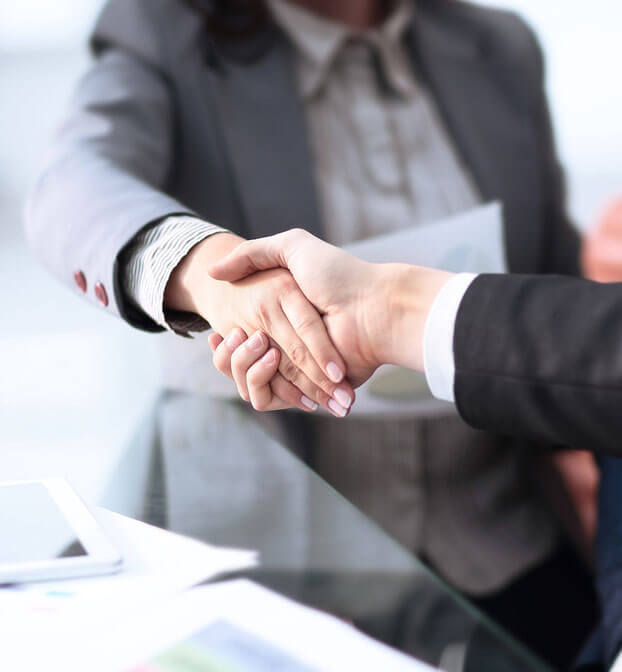 Wenzhou Jinbang Light Industry Machinery Co., Ltd. is a high-tech enterprise integrating R & D, manufacturing and sales. Professional in the production and sales of pharmaceutical, bioengineering machinery and equipment professional enterprises. The company mainly specializes in consulting, scheme design and manufacturing, budget, on-site installation and after-sale maintenance of traditional Chinese medicine extraction equipment, concentration equipment, separation and purification equipment, alcohol recovery equipment and drying equipment.……
Contact us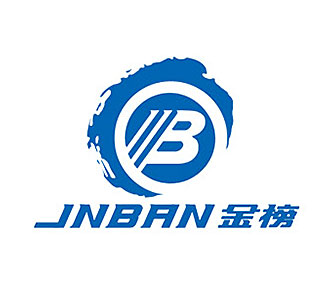 Wenzhou Jinbang Light Ind Machinery Co., Ltd

E-mail: info@jnbantech.com

P.C: 325025

Address: No. 420 Binhai 23rd Road, Binhai Park, Economic & Technological Development Zone, Wenzhou, Zhejiang, China
More products